«Rent a car Georgia» offers you rental of Land Rovers. As is known in the world, Land Rover Discovery has a lot of fans. This model is especially popular among people for whom a trip to the mountains, off-road tours and safari tours is just a lifestyle. In many countries, there is a Land Rover club. People come together around the world's famous brand. If you are a fan of Land Rover-a, and especially if you have it in your country, of course, when traveling to a foreign country, you want to drive Land Rover. This model is popular...
read more
Dear customers, You are able to use Rents a Car service in Kutaisi from 27th of September, 2012. Rent a Car Georgia is happy to announce for customers opening of new office in Kutaisi. As you may know parliament of Georgia is moving to Kutaisi and the new Airport will be opened on 27th of September, accordingly we decided to coincide opening of our new office with it.
read more
There are many companies in Tbilisi offering different types and models of motor vehicles. But there are only several car rent companies having a leader status. One of them is Rent A Car Georgia which with its service quality and low prices appears to be a leader in car rental business in Tbilisi and in whole Georgia undoubtedly. The main reason why the company Rent A Car Georgia is the leader on car rental market in Tbilisi is not only high class provide quality and low prices, but the company offers a huge choice of motor vehicles to...
read more
Rent A Car Georgia offers You a renewed car park in the month of August. Motor Vehicles such as Montero Sport and Mitzubishi Pajero from SUV class type has been added to the car rental company. In the nearest future Ford Escape, and Grand Cherokee Laredo will be also added to our company. Car Rent company In Tbilisi and Batumi plans to renew its choice offering econom-class motor vehicles such as Hyundai I 20. "Rent A Car Georgia" will promise You more novelties in the nearest Future. In August our company has made discounts in car...
read more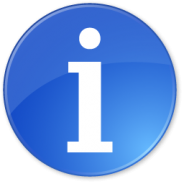 Rent a Car Georgia is one of the most successful Car Rental Company among the companies which are represented in Tbilisi and all over Georgia. Company's high quality, cheap prices and services are tailored to the international standards which mean that customer's interests are protected with high level. Company's priority is to care for its clients and satisfy their demands and requests. Rent a Car Georgia entered the Georgian market as a professional company with requested auto park and additional services. Nowadays our company is...
read more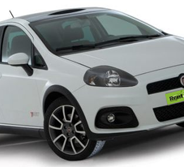 Nowadays book car through car rental Tbilisi is the easiest and convenient way for customers. Company rent a car offers different type of cars with the best price. All time company has special discounts and special offers for its clients. Car rental Tbilisi offers the best condition cars. You will feel more safe yourself with our cars. The high quality of service is at your disposal 24 hours a week.
read more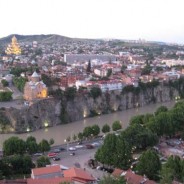 Dear tourists are glad to welcome you in Georgia! The best way to discover our country – this is a journey by car. Ancient Adjara with a subtropical climate. Marvelous black sea coastline with the famous resorts: Batumi, Poti, Gagra. Beautiful modern city of Kutaisi and Tbilisi. Splendid mountain scenery, serpentine of roads, the ice caps of the Caucasus. Serpentine. Georgia – European civilization in the East part of the Europe. Here you can rent any brand of car. You can do this in any major city in the country. You can...
read more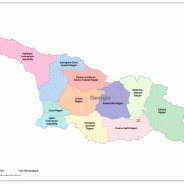 Georgia – is a small country closed in the magnificent Caucuses mountains, it's a country opened to the wide seashore and blue deep water of the Black Sea. It's a green and fertilized country thanks to its orchards, vineyards and green alpine meadows. It's a great country due to its people and their hospitality. When you come this area or the country capital Tbilisi, no doubts, you need some transport to get the necessary place. Tbilisi is a large city with some different parts like mountain city region or riverside. Of course, it...
read more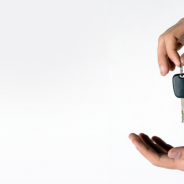 Tbilisi is the largest fast growing city in Georgia. Great numbers of tourists are visiting it all over the year. As in all large cities there is a problem: how to get from a one place to another the most rapidly. Rental car can solve this problem. But there are some features. Let's have a look. As a rule, to lease a car you will need to have a driver's license and driver's experience of at least 1-3 years. You can order a car before your visit and then, for example, your car can be delivered directly to the airport or...
read more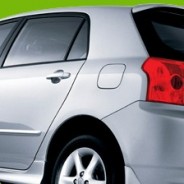 Every travel – wonderful and exciting event, which can fulfill your dream and allows your body and minds to rest. But every tourist has his own opinion about perfect travel. Somebody prefers sunny beach, somebody likes reach group excursions' program. Meantime, great number of active and independent people in the world chose a travel by the car. That's why car rental is considered as one of the most popular aspects in travel business. Just upon arrival at the beautiful and ancient Tbilisi tourist realizes that a quantity of...
read more