Batumi
Welcome to our web-site Rent A Car
Dear reader, today we will tell about Batumi!

City
Batumi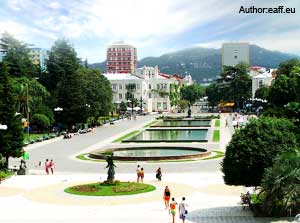 Batumi Boulevard
Batumi
is the capital of Adjara.
It is the main tourist center of the Republic of Georgia.
By the opinion of historians name of city comes from Svan word "Bat" which means stone.
In ancient times the city was called differently, there is evidence that even the Roman writer Pliny
Elder (Gaius Plinius Sukund) has mentioned port with Greek names "Batis "- which means "deep" In the Middle Ages called the "batomi".
In the period from 1878 to 1979 the city was called Batum.
Well, the current name city received in the period from 1938 to 1939 the year.
At the moment Batumi is the most important cultural and tourist center of modern Georgia.
There are preserved ancient fortresses in the city to this day; one of the most famous
castles is "Tamara"
.
Population of Batumi is of over 200,000 people.
As in all cities in Georgia most people is preaching Christianity (provoslavie, Catholicism).
The state of Georgia is making great efforts in the development of tourism. Here new buildings have been built, restored old houses.
Modern Batumi today makes a great impression to visitors. The city is no worse than European resort areas such as Monaco, Barcelona and so on.
If you are going to come to Georgia in the summer, you must visit the city.
7 districts
The city is divided into several districts which are listed below
Agmashenebeli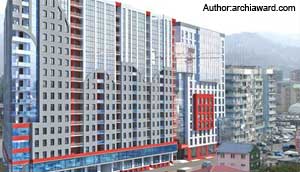 Tamaris Ubani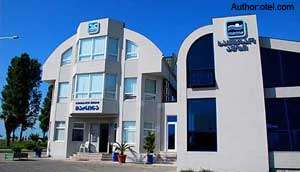 Javakhishvili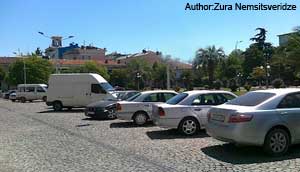 Bagrationi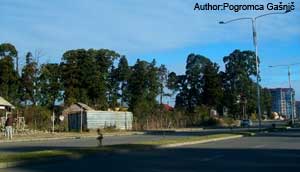 Old Batumi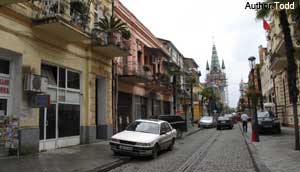 Khimshiashvili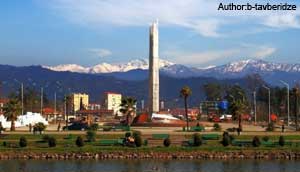 Boni-town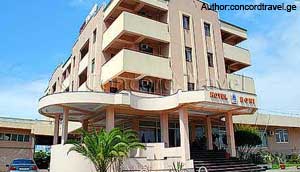 Climate
The climate in Batumi pretty humid, summer heat can reach up to 40 degrees Celsius. In the city as well as in Tbilisi snow is rare, and if it is then no more than a few days.
Transport
Community transport in Batumi is the bus, taxis, buses and also shipping, yachts, boats, CSP – "Comet"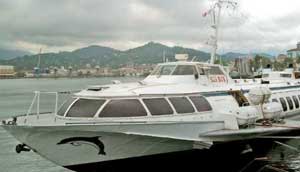 Modern Batumi
Over the past 10 years, Batumi has changed for the better.
In the town are old buildings that you can see and compare in one episode of the old Soviet film "Love and doves."
New buildings are improving the city and they make the city unforgettable.
The Georgian Government has planned a lot of buildings in Batumi, which are gradually being implemented.
Batumi some time is called as the city of love, because here is a moving sculpture of love (Ali and Nino), which is moving and eventually merge into one.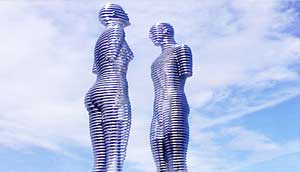 There are much entertainment for young people and for older people In modern Batumi.
For all visitors to the city opened the doors to all the restaurants, clubs, cafe, optionally you can rent a boat, helicopter, order beautiful fireworks for friends.
Come to Batumi and be sure that you will have an unforgettable holiday. Also read: Car in Georgia