Tbilisi
Welcome to our web-site Rent A Car.
Dear reader, we offer to you a very interesting material about Tbilisi.

​​city
Tbilisi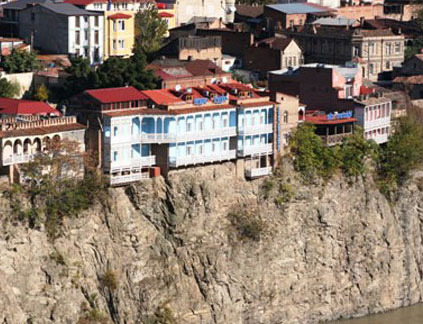 Hotel Tbilisi
Tbilisi
is a capital of Georgia and it's one of the greatest cities.
The name is derived from the numerous Sulfur Baths that we meet in Tbilisi.
If we translate the name "Tbilisi", it will mean "Warm Springs".
Before 1936 the city was known as "Tiflis" and nowadays lots of people still remember this old name.
Territory of the city is 350 km and the population is over 1 200 000.
Tbilisi was founded by Vakhtang Gorgasali in the 5th century AD.
Vakhtang Gorgasali was the king of Iberia. (Iberia is an ancient name of Eastern Georgia, Kartli).
Tbilisi is one of the important cultural and social cities of Georgia.
On the territory of the city still is provided excavating works of old temples and castles.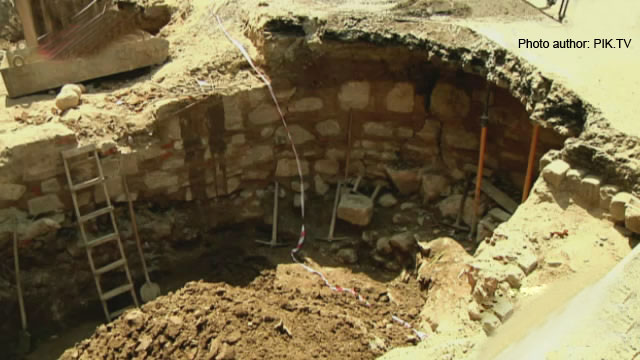 The ruins of the walls from the old castle were discovered near the Pushkini Square and it is dated of 12-18 centuries.
Lots of the oldest streets are reserved in Tbilisi and it's very exciting to transfer along these streets.
Strolling through the old narrow streets you can meet lots of the oldest sights and culture of Georgia.
The most number of the population of Georgia are Orthodox Christians, so you can see churches with lots of prayers almost every district of the capital.
The greatest cathedral of Georgia is located in Tbilisi and its name is Sameba (Cathedral of St. Trinity).
The cathedral is built in Avlabari (old district of Tbilisi).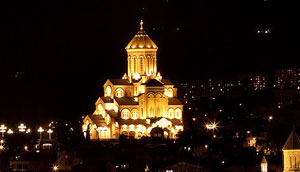 The Cathedral of St Trinity is seen from almost every part of the city.
Except the Orthodox churches the district of old Tbilisi, Meidani contains synagogue and Mosque as well.
Districts
The city is divided into several big districts, some of them you can see below.
Dighomi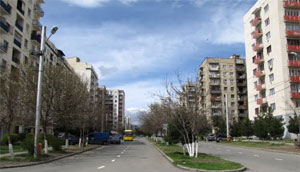 Vake-Saburtalo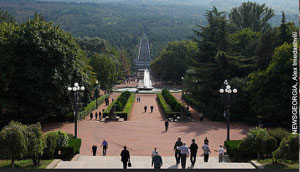 Isani-Samgori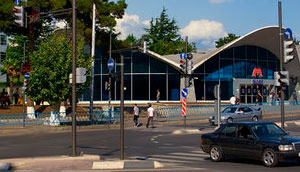 Didube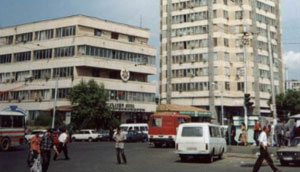 Old Tbilisi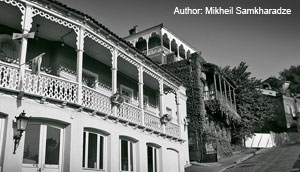 Ortachala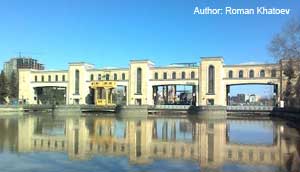 Avlabari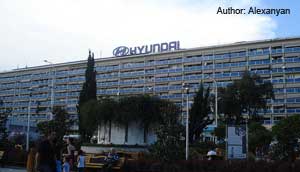 Gldani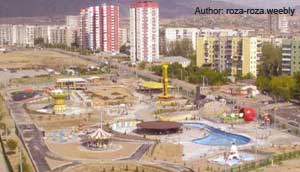 Varketili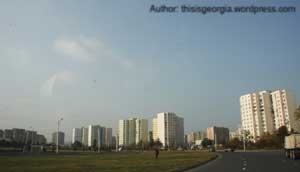 Climate
The climate in Tbilisi is mild, summer is hot, even in autumn sometimes till October days are hot; winter is mild too and practically it doesn't snow, but if it snows, everyone knows that it doesn't continue for a long time.
Transport
The main transport in Tbilisi is Metro, public buses, minibuses and Taxes. Metro is regularly renewed. new models of trains are made. There are 22 Metro stations, but soon it is planned to widening the number of the stations.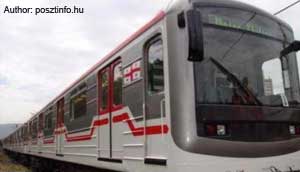 Travelling is automatized. You can use special travelling card "Metro Money", that can be bought in every station of Metro.
"Metro Money is used on buses and minibuses as well.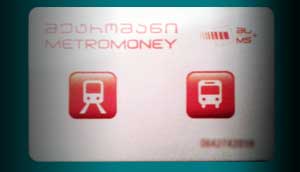 Culture
Tbilisi is one of the ancient cultural cities of Georgia.
The old streets attract your attention with its ancient constructions and fortresses.
Visitors must see Fortress of Narikala, from which the fascinating sight of the city is seen.
Central part of Tbilisi gets European style with its green parks, beautiful houses, squares and playgrounds.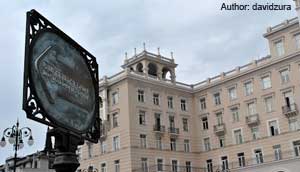 Georgian dance is one of the oldest in the world and Georgian teenagers learn it with pleasure.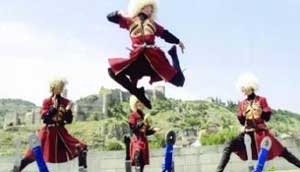 And, if you visit Georgian restaurants, you'll be happy to hear how Georgians sing around the table during their feast and how the polyphonic voices make one exiting song.
Georgian people are famous with the making of wine.
More than 525 species of vine are grown in Georgia.
Modern Tbilisi
Tbilisi is as magnificent as any other European city.
Millions of entertainment places are open for everyone who wants to have a good time.
Strolling through the modern city you can feel yourself being in one of the modern and beautiful cities in Europe, as there are many buildings of new constructions and forms.
There are thousands of new restaurants and hotels in Tbilisi.
Especially exiting is Tbilisi at night.
Streets are different and lightening in every part of the city and travelling becomes more interesting.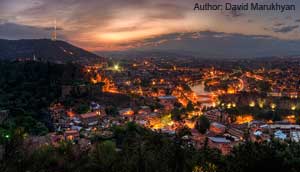 Almost from every restaurant you can hear Georgian folk and modern music.
New Dance Clubs are opened for everyone who would like to have great time with interesting people, to dance on the stage, have fun, laugh and get the most unforgettable minutes.
Romantic time can be spent in cafes of the old city, where you have chance to hear music of all style and there will be feeling as you are in Paris.
Georgian Cousin
In every restaurant of Tbilisi you'll be offered delicious Georgian meal. If you are fond of tasty food, then you must visit Georgia.
Georgian cuisine is famous around the world.
Here we offer some most famous Georgian food:
Georgian "Khachapuri"
(There are a lot of Choices of "Khachapri" in every part of Georgia. Everywhere "khachapuri" is made differently, so every of them have its own name)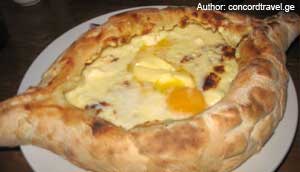 "Mtsvadi" in Georgian (roast meat)


"Khinkali" (national food, that you can order in every restaurant)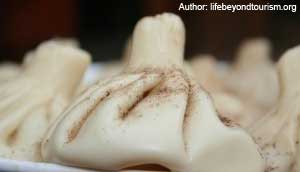 "Chakapuli"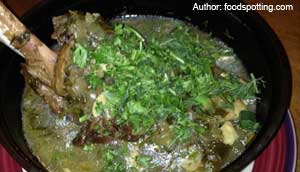 "Chakhokhbili"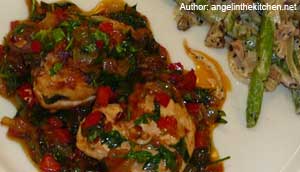 Mushroon on the clat plate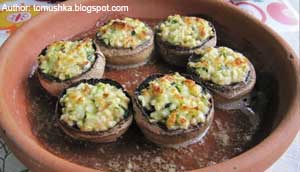 "Satsivi" (ordinary it is made at New Year day)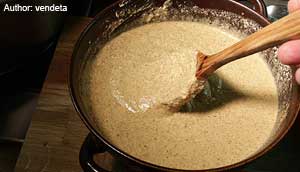 "Ojakhuri" (family meal)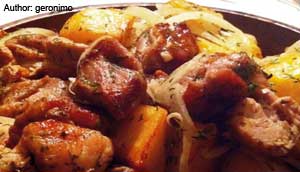 "Churchkhela"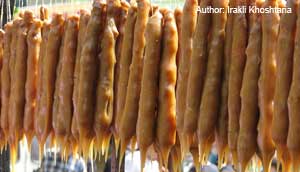 And, of course, you'll be offered the most favorite wine made by Georgian winemakers.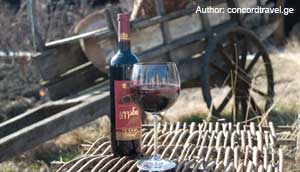 If you have some questions or you would like to know additional information about Tbilisi, please, don't hesitate.
Thank you for your attention.
Read also: