Land Rovers rent in Tbilisi and Kutaisi
«Rent a car Georgia» offers you rental of Land Rovers. As is known in the world, Land Rover Discovery has a lot of fans.
This model is especially popular among people for whom a trip to the mountains, off-road tours and safari tours is just a lifestyle.
In many countries, there is a Land Rover club.
People come together around the world's famous brand.
If you are a fan of Land Rover-a, and especially if you have it in your country, of course, when traveling to a foreign country, you want to drive Land Rover.
This model is popular all over the world and also in Georgia.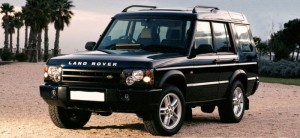 Our company was the first company to offer Land Rover Discovery 2 to its customers. For the first time Land Rover appeared in the fleet in Tbilisi. Soon after the company acquired Land Rovers for offices Kutaisi and Batumi.
Soon the company plans to add to the fleet Land Rover Defender. This model will be available for rent at the Tbilisi office first and later in Kutaisi and Batumi.
Georgia has many mountain regions, where it is impossible to drive around without a 4X4 car.
Our service gives you a chance in Georgia, Tbilisi, Batumi and Kutaisi to rent SUV model of the legendary Land Rover and that will make your trip to Georgia more memorable, and if you're a fan of this brand, we will make your trip much more impressive and extreme.