Car in Georgia
If you have a car, you have more time and you can created a lot.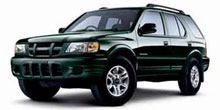 If you currently do not have your own car, or you have it spoiled
do not be discouraged, everything be all right! You will always find a car in Georgia.
In this case, you should take the car rental company "
Rent A Car
".
Maybe you have a question – why company our company?
"Rent a car Georgia" is a long time on the market, in line with European standards and is competitive.
Services offered are ideal for tourists who come to this country and do not have a car in Georgia.
The company serves clients as the economy class and business class customers.
GPS services, insurance, manufacturing, and various types of cars.
You can rent a car and the company will deliver it to you anywhere.
the best car in Georgia , from the best company!
Also read:
Car Rental in Tbilisi