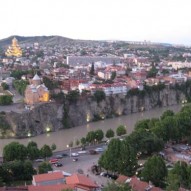 Dear tourists are glad to welcome you in Georgia! The best way to discover our country – this is a journey by car. Ancient Adjara with a subtropical climate. Marvelous black sea coastline with the famous resorts: Batumi, Poti, Gagra. Beautiful modern city of Kutaisi and Tbilisi. Splendid mountain scenery, serpentine of roads, the ice caps of the Caucasus. Serpentine. Georgia – European civilization in the East part of the Europe. Here you can rent any brand of car. You can do this in any major city in the country. You can drive a car yourself; you can hire a car with a professional driver who is well aware of local roads. All cars – representatives of well-known world brands.
Read More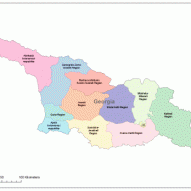 Georgia – is a small country closed in the magnificent Caucuses mountains, it's a country opened to the wide seashore and blue deep water of the Black Sea. It's a green and fertilized country thanks to its orchards, vineyards and green alpine meadows. It's a great country due to its people and their hospitality. When you come this area or the country capital Tbilisi, no doubts, you need some transport to get the necessary place. Tbilisi is a large city with some different parts like mountain city region or riverside. Of course, it has many government offices, enterprises, places of interest and wide network of suburbs. And any of this places, any address you need to get somehow. Up to me the best way to do it in Tbilisi is to use a rent car service. There are some reasons for it.
The business of car renting in the country capital is developed. It's a high competitive branch of a business, so the quality of services is very good. Everything you have to do is to find a good company with this type of services. I've used "Rentacar Georgia", it's a well- known company with a wide and good quality automotive park. After it you make your choice towards a car.  It depends on a car type, rent duration, your financial possibilities.
Read More