Cheap Rent a car Batumi
Have you decided to rent a car in Batumi? Ahead you have a business trip or have decided to relax in Batumi?
The best car rental company in Batumi is at your disposal. Call +995 (32) 2 14-11-22/33 or write to us contact@rentacar.ge.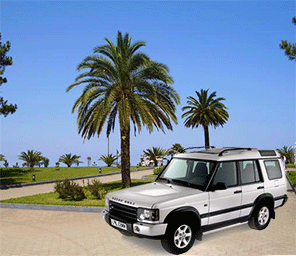 We will provide any types of cars in Batumi in the minimum time with the lowest prices: SUV, Jeeps, luxury cars, cars of economical type, buses and Mini vans.
You can rent a car with an experienced driver or without driver
, you can also choose a vehicle with automatic or manual drive.
The car can be delivered to the Airport of Batumi, to the railway station or another place which will be suitable for you.
We take care of our clients. We provide for our clients free insurance.
It is very important, as many roads in Georgia are located in mountainous areas. If you need to car rent, please review the list of cars available for leasing.
Here you will find all necessary information about rent a car. You can book a car either by phone or by web page online. Save your money for
rent a car in Batumi
. As well as our prices are always the most affordable on the whole territory of Georgia. A wide variety of all vehicles, from economic, small cars to luxury cars, SUV-s and jeeps are at your disposal.
All our vehicles are equipped with modern amenities and security features that is the guarantee for successful and comfortable ride. Rent A Car offers the latest technical information about roads and other infrastructure developments and changes, which gives you a guarantee of quality and efficiency service within 24 hours.
Choose your best car rental company in Batumi with only a single click.
Also read:
Rent a car Georgia Leasing