Kutaisi Car rental: Deals & Discounts From Rent-A-Car
Company – "Rent a car Georgia" offers the services of car rental, cars of a business class and economy class.
Once upon a time on the current territory of the Kutaisi existed the kingdom of Colchis which was ruled by the legendary king Ayet, he was the owner of the Golden Fleece. The parliament of the country was moved by the Georgian government to Kutaisi In 2012.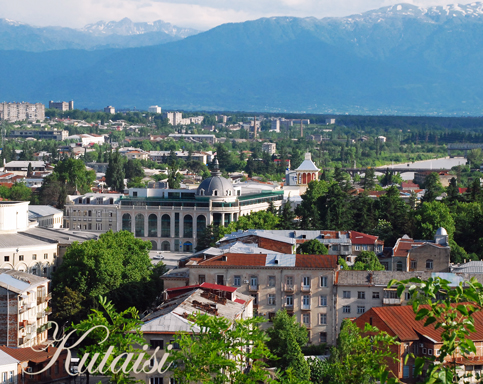 Renovated international airport of Kutaisi named by David Agmashnebeli was opened on September 27, 2012. The airport operates round the clock and collaborates with many airlines. The airport serves a lot of people.
As in recent years, the tourism infrastructure has started to develop a rapid pace; the country began to receive visitors from many countries. Coming to the country to get acquainted its culture and traditions, flora and fauna, see the main sights, fascinating landscapes, and so on are more comfortable and convenient by car, so our company has taken care of it and opened an office in the city of Kutaisi.
Rent a car without a driver. Kutaisi – Georgia's modern business center.
Do not be late for business meetings, not to miss the holiday event, or quickly move from one place to another is the main task for many people.
A lot of people often plan trips to the city and beyond, in this case, car hire – the best solution to the problems with transport.
There are people who like to ride on public transportation, on shuttles and on buses. But here is one nuance – the expectation takes a lot of time and very often just there are not free places in the transport.
You probably agree with us that this type of transport is not quite comfortable and convenient and everyone does not like to waste a lot of time until the taxi will arrive. 
In most cases you will have to go to your destination on foot.
As for the taxi – it is expensive, you have to wait until the taxi reaches to you, and in addition you have to pay either for per kilometer, or for each new route.
You may have a question: "Is it worth losing your time and pay more when you can save money and not lose a minute of your precious time?"
In this case, rent a car will be the right decision, because it is very comfortable, the car will be always with you, all your tasks will be performed successfully.
If you have the driving license, rental car in Kutaisi is the best service that will help you in everything.
If you have not the driving license but still need a car to move freely around the city and its surroundings in this case the service "Rent a car with driver in Kutaisi" will help you in everything.
Our company employs only professionals, experienced drivers. He will take you at any time of the day or night, in any weather at the designated location of your choice.
Sometimes there are moments when one has to go to a wedding or corporate event and just relax with your friends and relatives, usually in such times people drink a little alcohol or just get tired.
At such times, you should hire a car in Kutaisi with driver and you can be assured that the driver will take you comfortably and quickly.
Unlike a taxi, our cars are in excellent condition and undergo regular inspection.
There are times when a man after a business meeting and conference is a very tired and fatigued, in that moment you just want to sit on the passenger seat and calmly drive to the house without straining and not wasting effort.
Rent a car in Kutaisi – Flexible fares and discounts.
The company "Rent a car Georgia" offers car rental in Kutaisi: we offer you a wide choice of different cars for different types of trips.
There are many cars of different classes in the fleet of the company.
It is possible to move into the city and beyond.
We offer you only quality service, excellent cars and comfort that will be with you all the time from the beginning of your trip.
In our fleet are such cars as:
Hyundai Getz
Toyota Yaris
Kia Rio
Toyota Corolla
BMW Z3
Volkswagen Passat
Isuzu Rodeo
Mitsubishi Montero Sport Limited
Land Rover Discovery 2
Mitsubishi Pajero
Nissan Pathfinder
Toyota Land Cruiser Prado
Mercedes Benz Vito
Mitsubishi Delica
Hyundai H1
Our company offers an excellent car rental and interest rates for all types of cars.
We take care about customers and therefore we have regular specials, offers, promotions and discounts.
Contact us today and become our customer and later a small amount of time you will realize that we are the best and we offer you only the best.
Also read:
Rent A Car Batumi